These pages display a number of the rare items that I have had the pleasure of selling. To view more details and a larger photograph please click on the thumbnail picture.

Good Marlin Model 1893 rifle in obsolete calibre.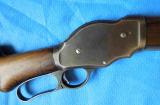 Good Winchester Model 1901 10 Gauge Shotgun
Outstanding cased LAC Kerr revolver.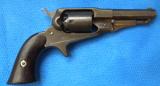 VERY GOOD REMINGTON POCKET REVOLVER CIRCA 1860

Fantastic Philadelphia Derringer

Unique Dual Ignition Shotgun by Jones circa 1830

Very Good Greener Police Shotgun in obsolete calib

Rare Werder Model 1869